IF THIS IS AN AFTER HOUR EMERGENCY OR TIME SENSITIVE ISSUE PLEASE CALL 260-471-5200
Our service area includes:
Indiana
Fort Wayne
New Haven
Huntertown
Churubusco
Grabill
Woodburn
Monroeville
Huntington
Decatur
Butler
Angola
Lagrange
Geneva
Bluffton
Wabash
North Manchester
Warsaw
Syracuse
Logonier
Kendallville
Albion
Garrett
Berne
Portland
Fremont
Lafontaine
Ohio
Edon
Edgerton
Sherwood
Antwerp
Hicksville
Payne
Paulding
Haviland
Van Wert
Defiance
Bryan
Convoy
Pioneer
Michigan
Sturgis
Camden
Bronson
Constantine
Reading
If you do not see your town listed please give us a call.
Installation Service Request
Our services include:
Residential garage door installation
Residential garage door opener installation
Residential entry and storm doors installation
Residential patio doors installation
Residential Lifestyle screen doors installation
Sectional door repair and replacement
Commercial and industrial garage door installation
Full-view doors for automotive and restaurant installation
Dock and warehouse door installation
Rolling steel door installation
Car wash doors installation
Rolling grilles and parking garage installation
Side-folding grilles and retail security door installation
Rolling fire door installation
Counter shutters installation
High-Speed and Performance doors installation
Sheet doors and mini-storage installation
Gate and security systems installation
Dock seals and shelter installation
Dock leveler and dock restraints installation
Security shutters installation
Folding gates installation
Door operators and controls installation
Access control systems installation
24-hour emergency service
Entry door and hardware installation
New doors and openers can refresh the look of your property, improve environmental efficiencies, and keep your family or employees safe and secure. Regardless of what you want to change on your home or business, Raynor Door Authority of Fort Wayne takes great pride in providing unsurpassed levels of support and technical expertise from the moment you call us to when your new products are installed.
Scheduling an appointment with Raynor Door Authority of Fort Wayne means getting a local, licensed company with expert technicians at your property when you need it. Our technicians drive Raynor Door Authority trucks and wear branded clothing – we have no subcontractors – and are experienced working with all types of doors and equipment here in the valley.
Our experience is that garage door emergencies are rarely convenient, which is why we proudly provide 24-hour emergency service.
No matter what you need installed, Raynor Door Authority of Fort Wayne is committed to getting your property working properly, safely and securely… and making you ridiculously happy for years to come.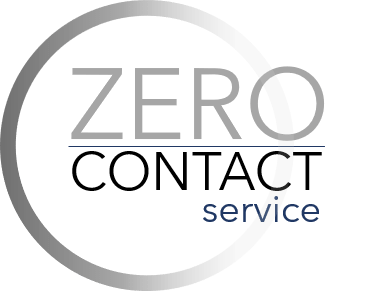 To limit the risks of exposure, we have also upgraded our safety protocols to provide you with ZERO Contact Service.  Once our gloved and masked technician arrives, all you need to do is provide us with access to your door.  Our technician will clean all the touch points on the serviced door and connect with you once the work is complete.